The Mask of the Phantasm, sonidos irrancables del rock progresivo
Al término de escuchar el álbum New Axial Age del proyecto musical llamado The Mask of the Phantasm, nos deja un espacio prolongado de suspiro en las venas del oído. Con ese estruendo de sonidos aliados a una ilusión de mitología, con la reducción de tomar oxígeno entre cada tema, con el aliento de hilo de luz; la banda nos ofrece la posesión del misterio, un carnaval donde el silencio se sienta en la butaca del ritmo y su tiempo: con su cuerpo de rock, con el barroco de su alma, con el jazz de su boca. The Mask of the Phantasm congela la flor en la inmortalidad para descubrir la voz de una mujer con fuerza de absoluto teatro; el proyecto tiene esa alma de escenario, transita dentro de un perímetro musical que bien encarna una escenificación, una puesta escénica con todos los sentidos en situación de alerta: críticos, con tempestades sin destino, sin regular las imágenes creadas en un mapa mental.
Levantamos el telón de la letra "Red/Blue/Black/White" confirmando al tímpano del espíritu que la historia estaría pintada en iconografías oculares, en entradas y salidas, en contrastes visuales, en colores que se identifican en la cartografía de la noche; en la prolongada ambigüedad del vacío. "Red/Blue/Black/White" abre el apetito del alma para electrizarse en la carne de una canción; camina y narra, justifica los minutos con los ojos y el sudor de un animal nocturno que huye de sí mismo. The Mask of the Phantasm se quita la máscara para develarse ante su propia música, mostrándose también como novelistas de un sonido irremplazable, irrancable, inconquistable.
VERSIÓN EN INGLÉS // ENGLISH VERSION
 The mask of the Phantasm, rooted sounds of progressive rock
Bilingual music column
After listening to the album New Axial Age, by the musical project The Mask of the Phantasm, we are left with the prolonged space of a whisper within the veins of the ear. With this roar of sounds joined to an illusion of mythology, with the reduction of taking oxygen between every track, with a thread of light as breath; the band offers the possession of mystery, a carnival where silence sits on rhythm and its time: with its body of Rock, with the baroque of its Soul, with the Jazz of its mouth. The Mask of the Phantasm freezes the flower in immortality to discover the voice of a woman with a force of absolute theater; the project possesses that soul of stage, moves within the musical perimeter that embodies a soundstage. A mise-en-scène with all its senses in a state of alert: critical, with aimless storms, without regulating the images created in a mind map.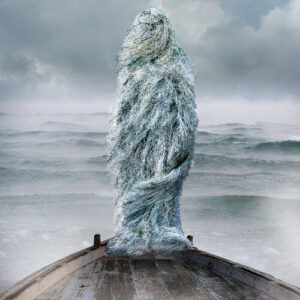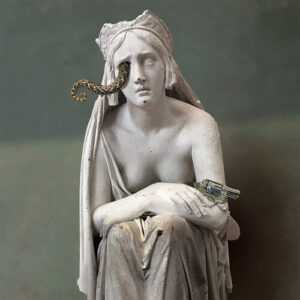 The curtain rises with the lyrics of "Red/Blue/Black/White", confirming to the eardrum of the spirit that the story would be painted with ocular iconographies, on inputs and outputs, in visual contrasts, in colors identified within the cartography of the night, in the prolonged ambiguity of emptiness. "Red/Blue/Black/White" whets the appetite for the soul to be electrified in the flesh of a song; it walks and narrates, justifies the minutes with its eyes and the sweat of a nocturnal animal that runs from itself. The Mask of the Phantasm takes off the mask to reveal itself before its own music, showing themselves as writers of an irreplaceable, rooted and unconquerable sound.
How many degrees are you?
No breake, no license!
Translation by Iván Artalejo
Chihuahua, Mexico